Capture Cheep Cheep and swim with no limits in Super Mario Odyssey. Plus, a freaky looking Flower Bouquet Piranha Plant eerily enters the enemy spotlight.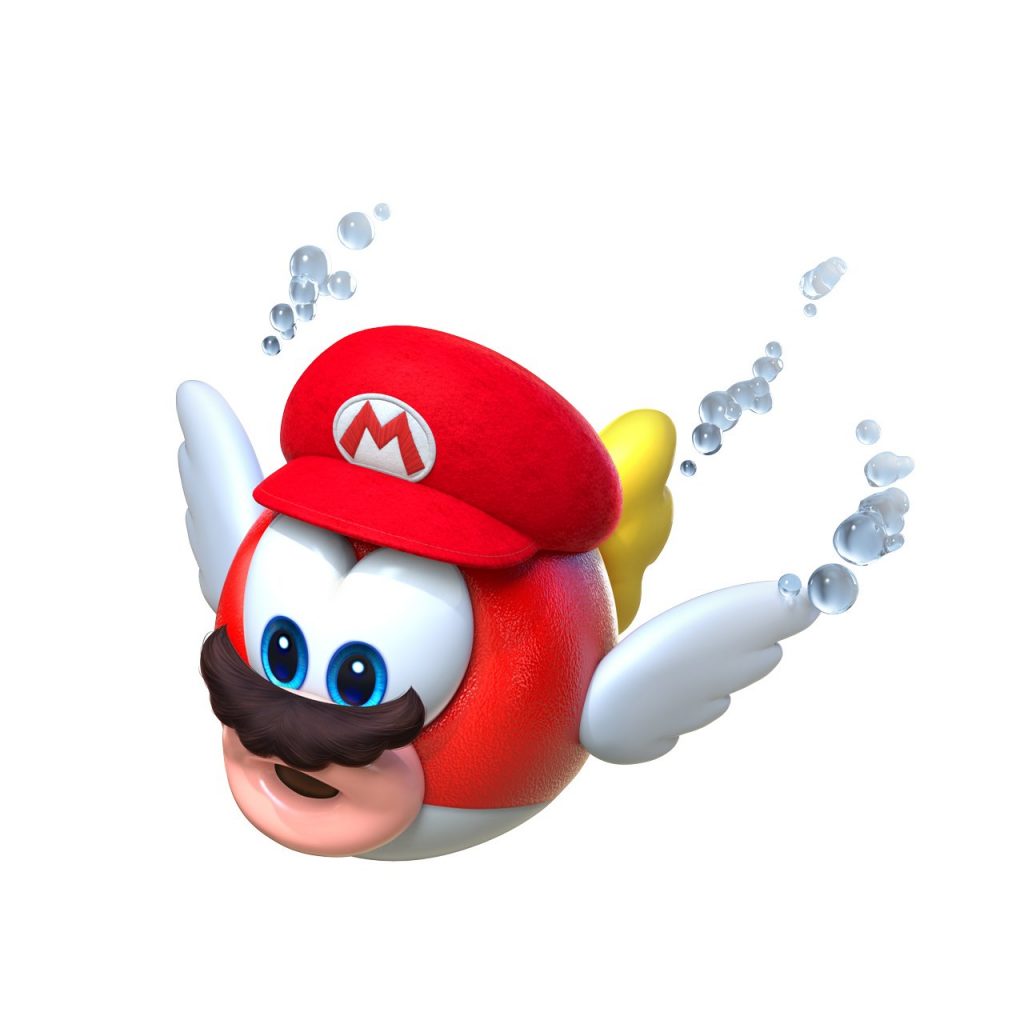 Yesterday, a high resolution render of the Cheep Cheep enemy was released via Twitter, along with a description of what happens when you Capture Cheep Cheep.
This is Capture Cheep Cheep. He can freely move around through water.
Unlike Mario, there's no need to worry about catching your breath.
Feel like a fish, and leisurely search through the water!
マリオと違って息継ぎを気にしなくて良いので…魚の気持ちになって、のんびり水中探索してみてください。 pic.twitter.com/YczMozw0hV

— スーパーマリオ オデッセイ (@mario_odysseyJP) August 8, 2017
Today, it's a GIF of this freaky looking Flower Bouquet Piranha Plant. It'll target and attack Mario if he is too close, but when Princess Peach is around? Well, it just kidnaps her. The Japanese name for Piranha Plants is パックンフワラ – Pakun Flower.
This is 「Flower Bouquet Piranha」 who has taken Princess Peach, and kidnapped her for Bowser.
Cultivated in the Forest Kingdom, it's decorated with a Flower Bouquet and a pink ribbon.
This Piranha Plant will attack Mario when he gets close, however, it seems to have embraced Princess Peach…

クッパにさらわれたピーチ姫が手に持っている「パックンフラワーのブーケ」です。森の国で栽培されている「ブーケの花」とピンクのリボンでデコレーションされています。マリオが近づくと攻撃してくるパックンフラワーですが、ピーチ姫には懐いているのでしょうか…。 pic.twitter.com/fW2gQM2hwq

— スーパーマリオ オデッセイ (@mario_odysseyJP) August 9, 2017