KOEI Tecmo have just released a Fire Emblem Warriors trailer. This time, it's a Cordelia trailer demonstrating her move-set as she clears out enemies.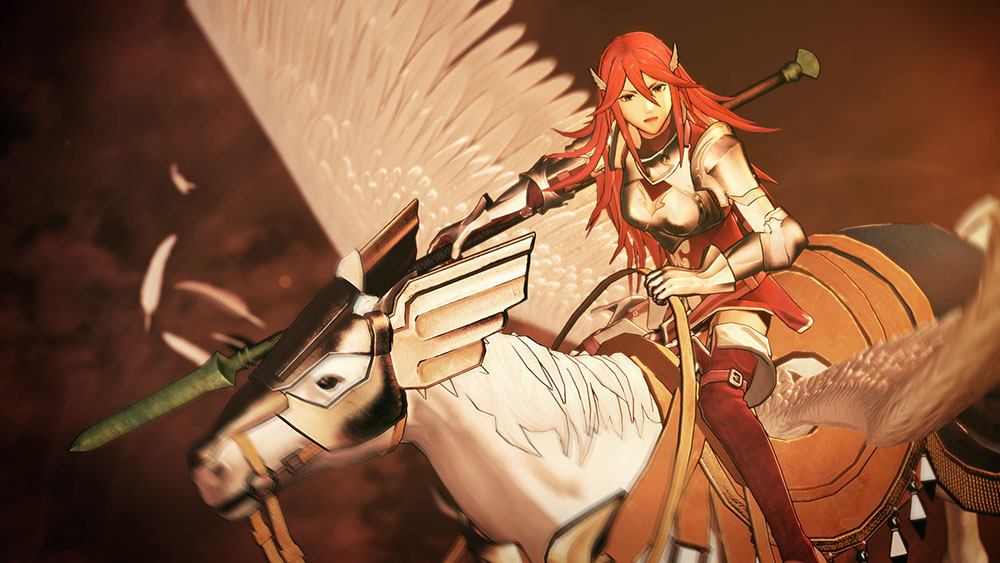 The latest addition to the Fire Emblem Warriors cast, the Pegasus Knight Cordelia traverses the battlefield via her Pegasus – go figure, right? Does that limit her ability to clear waves of enemies? Not in the slightest, as this is Fire Emblem crossed with Dynasty Warriors. Anything is possible. Including blowing back 100 enemies with a single swipe.
Her phrases during battle are the typical "Let's finish this, shall we?", which I'm sure we'll look forward to hearing repeatedly. Her completion phrase? "Guess we won, hey? Next time, let's do our best, right?" – truly an instant classic, don't you think?
The video isn't yet on YouTube, so click onto the Tweet if you'd like to watch it.
The 「Cordelia」 action trailer is released as of today!
The way in which she moves around the battlefield by Pegasus Knight – please, be sure to watch this trailer!
「ティアモ」アクショントレーラーを本日公開!ペガサスナイトが戦場でどのように活躍するのかぜひ映像でご覧ください!https://t.co/j5IdsZDrhr #FE無双 pic.twitter.com/fkgXnsGdN5

— 「ファイアーエムブレム無双」公式 (@FireEmblemMusou) August 9, 2017
Fans still have some more Fire Emblem Warriors content on the horizon – specifically the Dual Action trailers. However, it's been fairly quiet on that front – an update should be around the corner.