The Squiffer returns to Splatoon 2 as DLC in a new variant named Squiffer Alpha. Players can expect a simultaneous worldwide update tomorrow.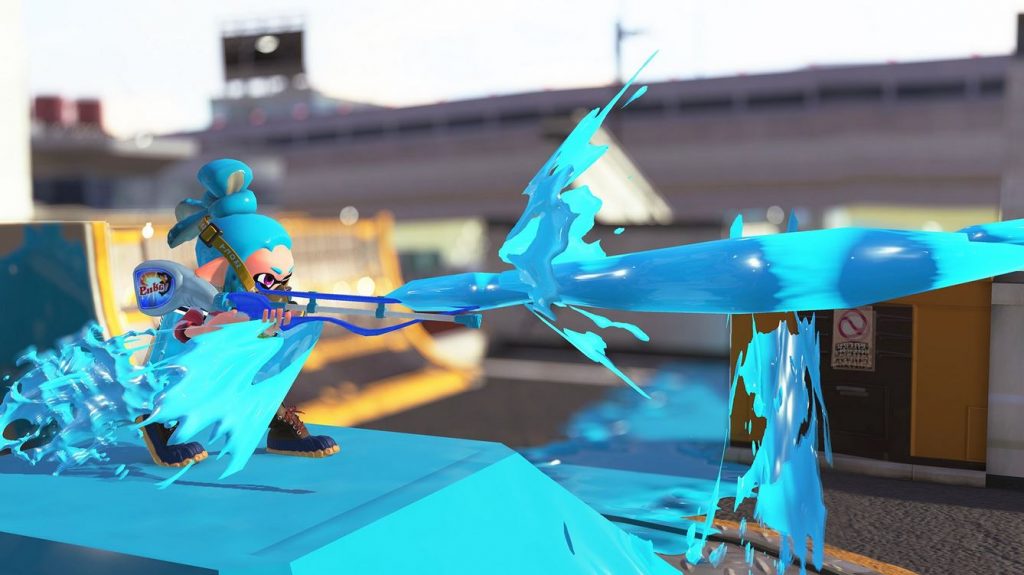 Long time Splatoon players will be familiar with the Squiffer, a Charger type weapon that boasts high strength with shorter range. This new variant – named Squiffer Alpha – has the ability to one-hit enemies with ease. The Classic Squiffer and New Squiffer (from the original Splatoon) hit harder than the Splat Charger, but with less range.
Tomorrow (8/19) at 11:00AM. the new Weapon [Squiffer Alpha] will be added.
While it's range is short, it charges quickly, making it a high-mobility Charger.
If you have a Full Charge, it has the strength to one hit enemies with ease.
The Sub Weapon is [Point Sensor] and the Special Weapon is [Ink Armour].
明日8月19日午前11時、新しいブキ「スクイックリンα」が追加される。
射程は短いものの、チャージが速く、機動性の高いチャージャーだ。
フルチャージすれば相手を一撃で倒す威力も健在だ。
サブは「ポイントセンサー」、スペシャルは「インクアーマー」だ。 pic.twitter.com/os9dvoAIS9

— Splatoon(スプラトゥーン) (@SplatoonJP) August 18, 2017
Been out of the Splatoon 2 loop? There's an upcoming Niconico livestream this weekend, where we'll find more details for Splatoon Koshien 2018. Be sure to check it out.
Source: https://twitter.com/SplatoonJP