First details for the Japanese major annual Splatoon tournament – Splatoon Koshien 2018 – will be revealed through a Niconico livestream on Sunday, 8/20.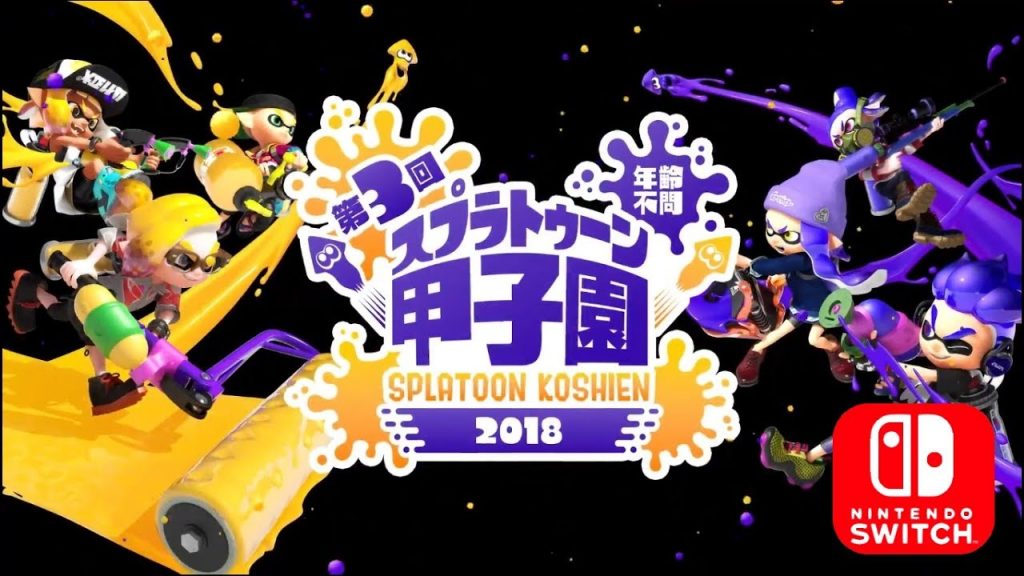 For the last 2 years, Nintendo have held the Splatoon Koshien tournament – a chance for the best Japanese Splatoon teams to prove their worth on a major stage. To keep things fair around the country, qualifying tournaments are typically held in the major Japanese prefectures. Last years tournament saw qualifiers held in Aichi, Hokkaido, Iwate, Osaka, Kagawa, Hiroshima and Fukuoka. Naturally, the Final was held in Tokyo – players should expect more of the same from this years Koshien.
Full details for Splatoon Koshien 2018 – including the game type, stages, weapons and gear – will be revealed at 9PM Sunday, 8/20 (Japan Time) via Niconico.
Make sure to tune in at the link here: Splatoon Koshien 2018 Niconico Stream.
The Turf War for Japan is decided at [Splatoon Koshien 2018].
The [3rd Annual Splatoon Koshien] details will be revealed this weekend, 8/20 from 9:00PM via Niconico live stream!
Of course, planned locations will be revealed – for all Koshien details you don't yet know, be sure to tune in.
ナワバリバトル日本一を決める「スプラトゥーン甲子園」。
その「第3回スプラトゥーン甲子園」の詳細が今週末8/20(日)21時からのニコ生で発表されるぞ!
出場予定の方はもちろん、甲子園をまだよく知らないという方もぜひご覧いただきたい。https://t.co/jiSg6uZR61

— Splatoon(スプラトゥーン) (@SplatoonJP) August 16, 2017
Source: https://twitter.com/SplatoonJP